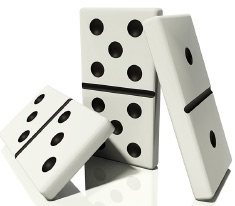 On New Years Day, January 1, 2023, the Department of Energy's (DOE's) minimum energy efficiency standard went into effect for all newly manufactured residential and commercial air conditioners and heat pumps.
The standard not only increases the minimum efficiency of residential equipment, but also includes separate efficiency standards and installation requirements for central air conditioners sold in the northern and southern parts of the U.S.  Ratings will change to SEER2, EER2, and HSPF2.  Installing new HVAC equipment with older, non-compliant units can result in multiple problems.
After January 1, both commercial business owners and homeowners will  have to decide how they want to match up new 2023-compliant units. For example, if a new condensing unit is being installed, should they replace the existing air handler as well, even if it is still in good condition? It's an age-old question, and the answer from industry groups and manufacturers is almost always yes!
"Having a properly matched system helps set expectations for how efficient the system will perform compared to others. — Braden Cook, Director of product management and training, Carrier
Matching Up Your Benefits
With split-system air conditioners or heat pumps, there are a wide range of efficiencies based on how the outdoor unit is paired with the indoor unit.
If the indoor/outdoor combination is not properly matched, the equipment manufacturer cannot verify the cooling/heating capacity or efficiency of the system, which could lead to  unoptimized performance.
"With a matched system, customers will be assured that it will perform to a certain rating," said Chris Forth, vice president of regulatory, codes, and environmental affairs, ducted systems, at Johnson Controls.
Simply put, "compliant systems will produce predictable results, while mismatched systems will not," said Ed Janowiak, manager of HVAC design education at ACCA. "I believe AHRI-matched systems are the way to go. There are too many unknowns when we don't use matching systems."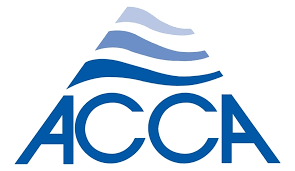 Another reason to install a matched system is to take advantage of any rebate programs that may be offered by a local utility or at the state or federal level. That's because in order to qualify for most rebates or tax credits, the customer or contractor must present a certified performance certificate from the Air Conditioning, Heating and Refrigeration Instititute, better known as AHRI.
With the Inflation Reduction Act, homeowners are going to have to buy the highest CEE tier, and it will have to be a certified match to get that tax credit or rebate. A mismatched system could disqualify the homeowner or the contractor from getting rebates.
The only time a mismatched system may be appropriate is in the case of an emergency, where an air conditioner has died and the contractor cannot obtain a particular coil. In that case, installing a non-matching coil temporarily may be the best course of action, but a compliant coil should be installed as soon as possible.